3 Key Areas to Level Up Healthcare Marketing Strategies to Grow Your Fertility Services
When marketing your fertility services, all the basics of healthcare marketing still apply. You'll want to be visible and accessible to patients at all stages of their healthcare journey, and you'll need a strategic, omnichannel approach that will meet health consumers wherever they are in their journey.
Once you know you have the marketing basics covered with your outreach, messaging, and advertising strategies, what are some things you can enhance even further to ensure the best results in winning over more new consumers than your competitors? We've identified three key areas that can make a substantial impact in attracting and converting prospective consumers to your fertility practice:
1.

Accessibility and Visibility to Health Consumers Beginning Their Journey
If you miss out on the first step of a consumer's journey to obtaining fertility health services, you may lose them forever as a potential client. The need for fertility services is very time-specific and may only occur once in a person's lifetime. How are you optimizing your marketing, advertising, and media strategies to reach as many potential consumers as early as possible in their journey, even before they may need or even be ready to set an appointment? Your healthcare marketing outreach must cover all media channels to ensure maximum top-of-mind awareness, capturing potential consumers as early as possible in their personal health journey and decision-making process.
Below are a few key things needed to ensure that you capture those brand-new, first-time inquiries at the very beginning of the patient journey:
Media Presence
Your media presence on social, digital, and traditional outlets keeps you in front of prospective patients wherever they consume media. Keeping top-of-mind awareness is very important for fertility services because the need for these services is periodic and finite - it's limited to a specific time in a person's life and may only arise once in a lifetime. Your media presence may also help raise awareness and enable you to be seen by prospective new patients even before they search for fertility services.
Paid Media - Advertising and Marketing via Digital, Online, and Traditional Channels
What better way to reach health consumers than advertising on the channels where they consistently consume the most media? To most effectively reach Millennials and Gen Z, likely your most targeted age demographics, you'll need to advertise aggressively on the following channels:
Streaming
TV
Radio
Online Advertising - Banner Ads, Display, Programmatic Ads
Search engine marketing (PPC)
Email marketing
Social Media - Organic and Paid
Social media is ubiquitous in the lives of all consumers. Therefore, you need to be sure to show up in the social media feeds of prospective consumers as much as possible and as early as possible. If executed strategically, you'll be the first organization consumers consider when they need fertility services. By providing valuable, quality health content optimized for search and targeted to your consumers' demographics, you can provide a consistent stream of engaging content that will keep your organization top of mind for health consumers when they need your services.
Owned Media - Promote Online Accessibility and Approachability on Your Website
People seeking fertility services are often anxious, emotional, and uncertain about what the future may hold for them. Therefore, you need to make it as easy as possible to gather information and set up an initial visit:
Can patients easily and quickly learn where your offices are conveniently located?
Are phone or telemedicine consultations available for new patients to ask questions and gather information?
Do you offer online chat capability?
To maximize your reach and brand to engage as many potential health consumers as possible, you'll want to ensure that your marketing efforts are dynamic, comprehensive, and omnichannel. It's imperative to leverage all of the top healthcare marketing methods, including multiple content channels, messaging platforms, and resources across social, digital, and traditional media - in addition to cultivating user-generated content, community engagement, and fostering referrals from patients and practices.
First Impressions: Once you convert a website visit into a phone call - what's next? The importance of Reputation Management strategies
You've invested a lot of time, money, and resources into your online presence to drive consumers to your business - what happens next? First impressions are always important, and this is especially true for fertility care, which involves an extremely personal, life-changing process.
How approachable and welcoming is your practice in real life and online? Does your website messaging put people at ease to make them feel welcomed and comfortable interacting with your website, your practice, and your team? Fertility services are part of an extremely personal journey, and therefore, patients need to feel they can trust your staff and feel especially comfortable working with them on such a personal and emotional aspect of their lives.
You never get a second chance at a first impression, which often sets the tone for the patient's entire experience with your practice. If positive, this patient's experience could generate an excellent patient review for your practice, which is an important way to attract new consumers to your group. If the experience is negative, not only could you lose that one patient who had the bad experience, you could lose other future consumers who hear about the bad experience.
Reputation management strategies should be a part of any specialists' growth strategy in order to keep up with competition, according to an analysis published in the NIH Journal. Additionally, approximately 90% of health consumers consider patient reviews to be very important to their decision making process.
Patient reviews and reputation management are particularly important within an emotionally heightened, sensitive space such as fertility services. If possible, you should have a person or team who is devoted and trained specifically to handle the initial calls and inquiries that come into your practice. This person should be able to provide information and answer questions in a compassionate and caring way that gently leads the caller to schedule an initial appointment and feel great about it.
2.

Overcome financial concerns and obstacles
Finances are often a key deterrent for many people seeking fertility services. Not everyone can afford fertility services; most insurers don't cover it either.
Many consumers may not even think to ask their employer about assistance, which is why it's important to include robust content on your site informing consumers about the costs and options available to obtain financial help.
Your website should clearly outline:
Payment plans and credit options you offer (CareCredit, etc.)
Other sources of potential financial assistance include government programs, foundations, grants, employer assistance, etc.
Loan options (IVF Loans, Credit Unions, HELOCs, etc.)
Getting consumers over the payment hurdle is a HUGE step needed to keep them in the pipeline and moving forward in their journey to conceiving a child. This is also a great topic to devote extra time and resources to optimize this content for online search results in your area, too, if possible.
3. Know your target audience - (Don't forget about men!)
Infertility often gets categorized as a "woman's problem." However, as reported in one article at NIH, roughly one-half of infertility cases with defined causes can be traced solely (30-40 percent) or partially to male factors (Whitman-Elia and Baxley 2001). Furthermore, the male fertility market was recently valued at about 4.0 Billion (as of 2022) and is projected to continue growing substantially through 2030 and beyond, according to market research.
Therefore, you could miss out on a huge segment of your target market if you're not devoting a fair amount of your marketing resources and strategies toward male consumers. Expecting prospective male consumers to engage with the same ads and messaging as female consumers is ineffective. Your advertising and marketing messaging should speak specifically to the pain points of men, the fertility problems they experience personally, and the solutions and services you provide to men exclusively.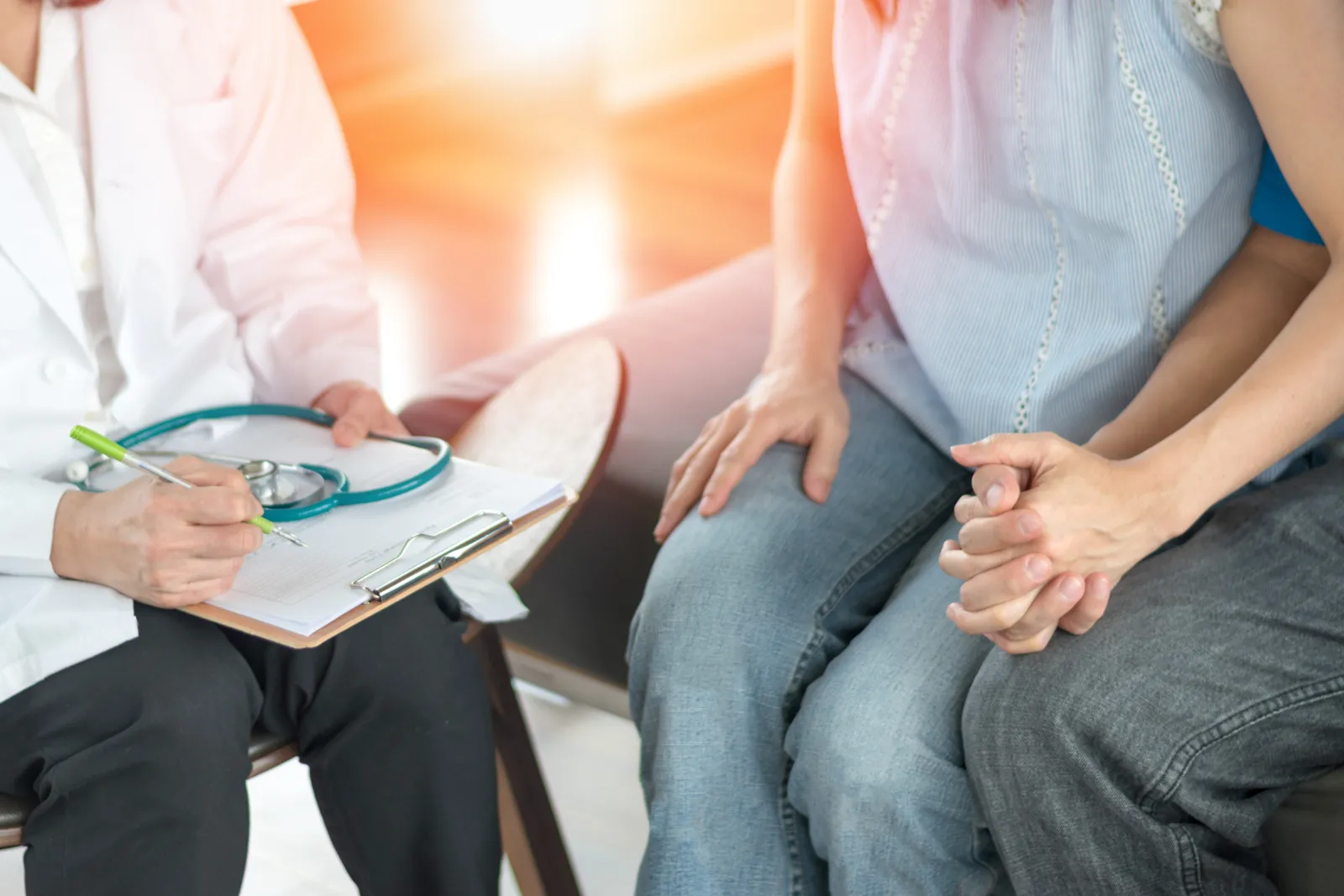 Again, all of today's top healthcare marketing strategies are needed to grow your fertility services. However, paying attention to the 3 key areas outlined above could substantially further increase your consumer acquisition rates, patient retention, and revenue growth to unprecedented levels.
Consulting with an expert team of healthcare marketing professionals for all or part of your marketing strategy may enable you to spend more time focusing on your business and your patients rather than the labor-intensive, time-consuming marketing efforts.
Contact us today if you'd like to discuss your marketing and growth needs with our team!
Related Reading:
6 Healthcare Marketing Tactics to Know
Marketing Health Services to Millennials - Top Tips
Transform Your Healthcare Marketing Department into a Revenue-Driving Business Growth Unit