In a year where we've already seen major advances in AI to help diagnose digital hospitals and a rise in demand for telehealth services, agility in your content strategy is more imperative than ever.
In the second quarter of 2019, 93% of browser-based searches occurred on a Google-owned property. Even if your site has performed well in the past, you may start to see a decline in your organic search traffic as zero-click permeates the Google user experience.
What is "Zero Click Search"?
Zero-click searches are ones where the answer to the user's question is provided right at the top of the results page, meaning the user is satisfied without making any additional clicks into another website.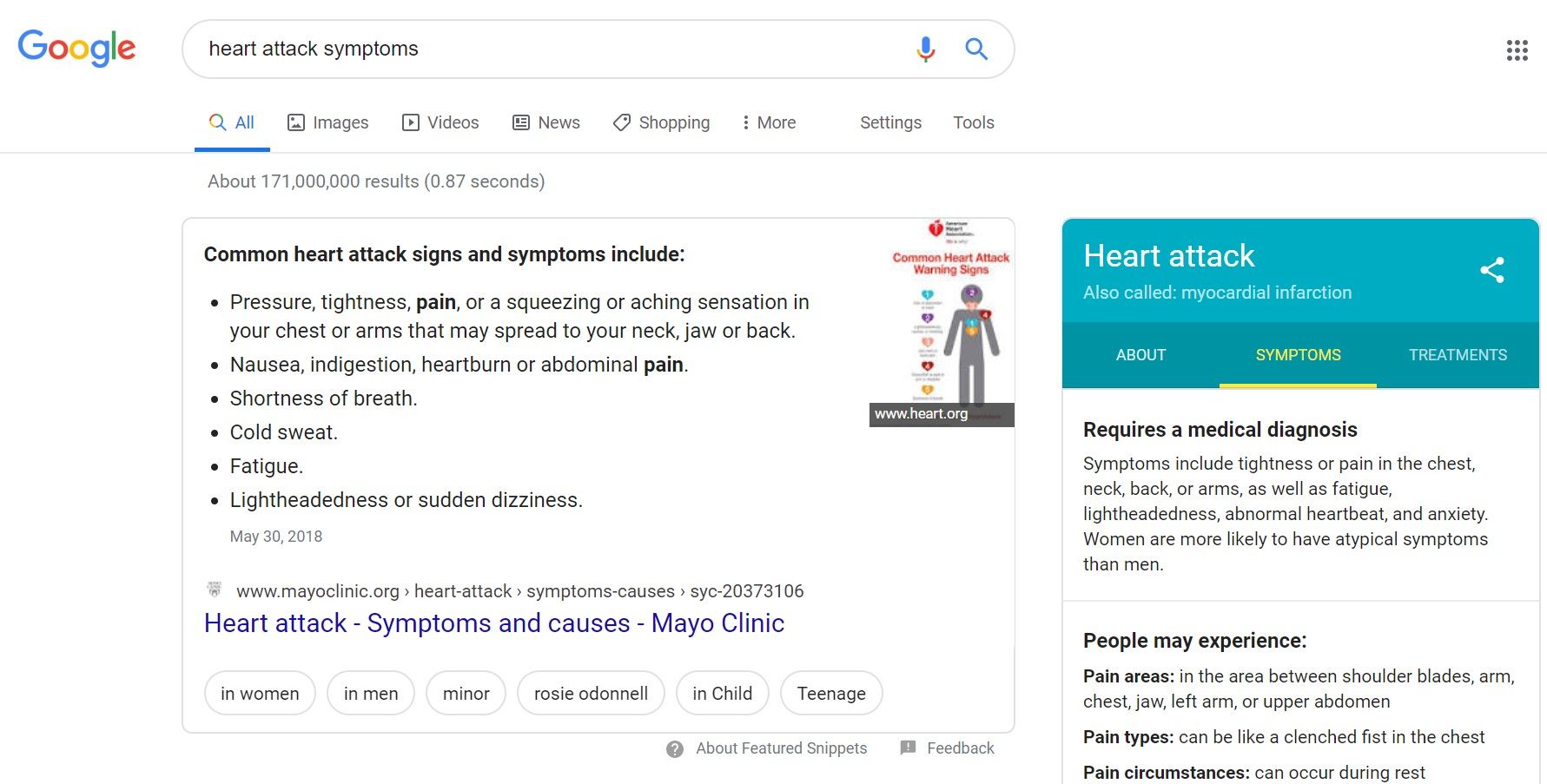 In this example, the user sees several relevant answers to their question without ever having to leave the Google search platform.
Why Zero Click Matters in Healthcare
According to Google, 1 in 20 searches performed on the platform are healthcare related. This means that as Google aims to be more useful to its users, more health-related searches will be answered without the organic search rank of local practices ever coming into play.
How to Adapt Your Marketing Strategy
Just like practices strive to provide a good patient experience in-office, think of your digital strategy as an extension of that patient experience. Before trying to compete for the top, zero-click spot on Google, here are some small steps that can create a big impact:
Make your site as helpful as possible with information like locations, billing, and setting an appointment as accessible as possible on desktop and mobile.
Be intentional with your content by researching keywords and topics that matter to your patients. Rather than wasting time and money educating the patient with lengthy condition pages, double-down on creating a clear, easily navigable content structure that concentrates more on what patients can experience at your practice.
Diversify your marketing efforts and invest in multi-channel solutions. Ensure you reach patients along their decision-making journey.
Create consistent messaging so that your standard of care is clear both online and offline.
How to Get Started
At CMG Health Marketing, we believe in leading with data. How can you use the latest trends in zero-click search to drive more patients to your practice? Call us today for insight on what strategy fits best for your organization.